WELCOME TO OUR WEBSITE!
Proudly serving the Washington DC metropolitan area for over a decade.
From Design to Installtion...WE DO IT ALL. NO SUBCONTRACTORS.
 We are Licensed and Insured.
We serve both Residential and Commercial clients.
Who we are?
Sam's Marble and Flooring has been the leader of Granite & Marble Fabrication and Installation services in the Washington DC metropolitan area for over a decade. We are a family owned and operated company based in Ashburn, Virginia. Due to an unwavering belief in excellent customer service and quality craftsmanship we have thousands of satisfied clients. Our employees have extensive experience in residential construction using ceramic tile, mosaics, marble and other natural stones. We pay attention to detail and consistently deliver excellent results.
With Sam's Marble and Flooring, there are no inflated estimates, no hidden cost surprises, and all of our work is guaranteed.
Countertops - Marble, Granite, Quartz & Granite Fabrication
Cabinets - Kitchen and Bathroom or anywhere in your house or office
Hardwood, Laminated wood and Carpet Flooring
Ceramic Tile Design & Installation
Drywall, Exterior and Interior painting
Home Maintenance/Repairs
Kitchen and Bathroom Remodeling, Basement Finishing, Interior Design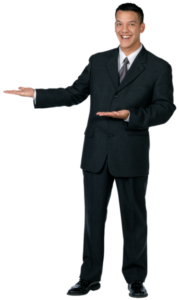 What our clients say
I had my bathroom retiled by Sams marble and flooring & I'm very impressed with their work. I was on a tight budget & their estimate was a lot less than the others. They were very efficient & punctual. The job didn't take as long as I thought it would. They for sure know what they are doing!! They did a beautiful job in my bathroom. I'll think of them when I'm able to do more upgrades.
As a contractor they know that timing is always important and they bend over backwards to always make my schedules.
I recently had the countertops in my kitchen replaced with granite.  I worked with Elena at Architecture Stones and she was very patient and knowledgeable throughout the process.  I was able to have my countertops installed in under 2 weeks.  They are absolutely gorgeous.  The installers were courteous and thorough and made sure to cover my hardwood and tile floors to ensure there was no damage.  They also cleaned the space once they had finished the installation.  I cannot say enough good things about the company.  A HUGE selection of granite slabs and great people.  Thanks again.
Great Countertops!
India B.
This is a great company. Quality products and very reasonable prices. I highly recommend it.
Excellent service by Sam! Would highly recommend Sam's Granite and tile.
Excellent service!
Doreen Redman