Sam's Marble and Flooring has been the leader of Granite & Marble Fabrication and Installation services in the Washington DC metropolitan area for over a decade. We are a family owned and operated company based in Ashburn, Virginia. Due to an unwavering belief in excellent customer service and quality craftsmanship we have thousands of satisfied clients. Our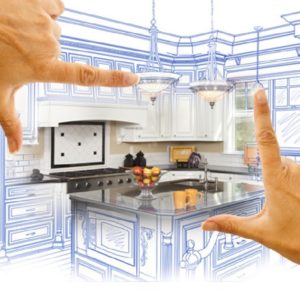 employees have extensive experience in residential construction using ceramic tile, mosaics, marble and other natural stones.We pay attention to detail and consistently deliver excellent results.
We have worked hand-in-hand with our clients to produce multiple award-winning projects for their homes and businesses, creating environments they can enjoy for years to come.
This success is due to our dedicated, hardworking and highly experienced staff who possess a deep commitment to excellent client experiences and support for their communities.
At Sam's Marble and Flooring…
Our team has specialized qualifications to fit your every need.
We believe in expert craftsmanship and the use of quality materials in order to provide a positive experience for every project.
Working with a highly respected company offers you peace of mind.  Sam's Marble and Flooring consistently reports high satisfaction from client testimonials, reviews, and referrals. Plus, our team offers one of the best workmanship guarantees in the industry.
We respond quickly, professionally and appropriately to each customer's unique needs.
How We Work
Our goal, since we first started out, has been to design our business around the needs of our customers.  You'll notice the difference from the minute you call us.  Our proprietary scheduling system allows us to respond quickly to your inquiry, assess your needs and ultimately have a qualified Craftsman to your home in a short amount of time, typically within a week!
To make certain the work is done as expected, we collaboratively review your needs during a free initial telephone consultation.  Working together we then develop an estimate, complete a work order and schedule a convenient appointment.  The Sam's Marble and Flooring craftsman arrives at your home, reviews the project and confirms the estimate in writing.  With  there are no inflated estimates, no hidden cost surprises, and all of our work is guaranteed.
Give us a call today to schedule an appointment.