Whether you're looking for hardwood, laminate or carpet flooring, we have everything you need to create the perfect look for your home. Sam's Marble and Flooring's wide selection of quality flooring materials will help you make your house a home with its beauty and comfort.
We also offer professional tiles installation service.
Hardwood Flooring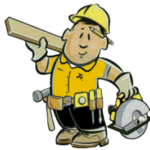 Hardwood is a classic choice for many designers and homeowners' home décor. Hardwood floors are one of the most important design elements in your home or business. Regardless of the lifestyle, hardwood floors add value and comfort to any décor. The right type of hardwood floor can give you the endless beauty, quality, and satisfaction from every angle.
Selecting the right type of hardwood floor is an important decision. In addition to style, the function and size of each room are also important factors that deserve your attention in selecting the right product for your needs. Whether you are looking for information about pre-finished wood floors, job site finished wood floors, or even tips on refinishing wood floors, Sam's Marble and Flooring can help. We can even provide you with information on wood floor maintenance and how to care for different kinds of wood floor finishes.
Laminate Flooring
It is certain that what is perfect for one project may not be perfect for another. While finding the perfect flooring is never an easy task, laminate floors may give homeowners what they need in all aspects – a perfect floor that can be easily installed, cleaned, and maintained, apart from being attractive.
Laminate flooring is in a class of its own by offering the click-and-snap method, locking the individual panels in place without the use of nails, glue, or screws. Laminate flooring can also be installed on almost any surface, which makes it a suitable alternative to hardwood flooring, helping to keep your flooring costs manageable.
Laminate is an environmentally friendly flooring option, often made with recycled materials and requiring no harvesting of rare trees. Laminate floors are exceptionally durable and resistant to both staining and fading, providing worry-free assurance that the floor you love won't lose its looks.
Carpet Flooring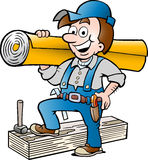 Carpeting adds warmth and comfort to your home by increasing the sound absorption and insulation, ensuring your floor is warm in winter and cool in summer. Our carpet can be easily installed over many kinds of surfaces, even hiding irregularities in your subflooring. A carpeted floor is a beautiful, functional, and economical flooring option for families with kids and pets.
At Sam's Marble and Flooring, we have your specific lifestyle in mind. That's why we innovated the softest, most family-friendly and pet-friendly carpets ever. Our carpet stands up to high-traffic wear and resists life's spills and stains like never before. With so many colors and textures to choose from, there's no reason to put off buying new carpet. With Sam's Marble and Flooring, you are sure to find carpeting that suits both your lifestyle and your budget.
Tiles Installation for Walls and Flooring
We provide professional installation for all kinds of tiles. With a wide selection of colors, textures, and sizes in rustic, refined, and casual looks, tile has unlimited applications in a stylish home: tile flooring, backsplashes, countertops, mosaics, and wall tiles. The benefits of ceramic tile flooring include its exquisite and sophisticated look, extreme durability, great versatility, easy maintenance, and safety.
Porcelain is one of the hardest-working tile choices out there. Its dense material is highly water resistant and withstands exposure to freezing and thawing. Ideal for kitchens and bathrooms, tile resists scratches, moisture, bacteria, and odors. With the right care and maintenance routine, your tile floors, walls, and countertops will look great and last for many years to come.